ImpressPages 4.0.13 Released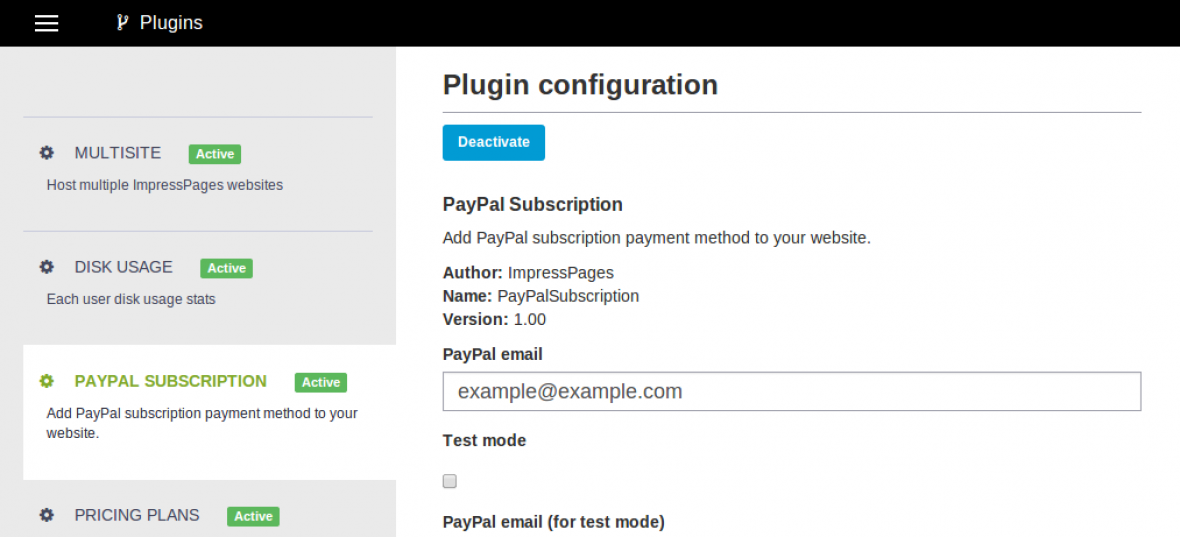 Developer's work is never done. So we present you one more release drawing ImpressPages 4 closer and closer to perfection.  Read what's new in ImpressPages 4.0.13 and be sure to check our release history for the latest updates.
Plugin options
Plugin options can be now easily changed in admin interface. Simply put options configuration in plugin.json file of your plugin and ImpressPages will create an interface to manage them.


First steps towards eCommerce
We now have infrastructure to handle subscription payments. We also have an example plugin that illustrates how to use it by combining with PayPal Subscriptions payment method. It is all very fresh and we are still experimenting with it.

If it proves itself convenient, we will do the same architecture for one time payments and then we will be ready for the shopping cart.


Bug fixes
Fixed incorrect page link function on multilingual websites;
Fixed dragging Grid row to the top or the bottom;
Other small bugs.
One more reason to build more plugins!
With plugin options it's truly comfortable. So get to work.
Plugin Market is on its way, btw.